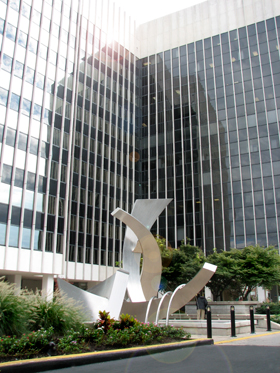 Founded in 1935 by Harry Protas, the firm was established primarily as a business-oriented collection practice in the District of Columbia. Mr. Protas developed an expertise in the field of collection and commercial law, as well as in the related areas of bankruptcy, foreclosure, repossession and creditors' rights. For many years, Mr. Protas was considered to be the premier local practitioner in the District of Columbia in those areas of the law.
During the latter part of the 1960's and the beginning of the 1970's, the firm expanded from sole practitioner, to a firm consisting of several attorneys focusing on creditors rights. Although collections and commercial litigation remain the firms principal area of practice, Protas, Spivok & Collins, LLC has expanded over the past 30 years into nearly all aspects of civil litigation, foreclosure, landlord and tenant, commercial real estate lease drafting and negotiation, and transactional banking work. Our bankruptcy and foreclosure departments have become more sophisticated as a result of our decision to employ attorneys with expertise in those areas and to permit them to expand that expertise by practicing primarily within these areas of the law.
Having retained our collection, commercial and banking practice for more than 75 years, we are most proud of our longtime representation of many area banks, public utilities, health-care practitioners, credit unions, retail and commercial merchants and debt portfolio buyers. Our service area includes the District of Columbia, Maryland, and Virginia. Our commercial attorneys are experienced in handling many areas of banking law, from transactional work to loan workouts, foreclosures, bankruptcy litigation and the like. Protas, Spivok & Collins, LLC presently employs more than 25 full-time employees, including two principals, associate attorneys and a compliment of paralegals, client liaisons, legal secretaries, collectors, skip tracers and support personnel.